We are social animals, and this means that we seek social acceptance and try to avoid being rejected.
Rejection hurts – it's a very negative feeling and for that reason many of us take great efforts to avoid that feeling.
What can we do about this?
How can we avoid the trap of procrastination to avoid rejection?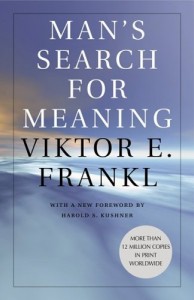 I recently re-read Frankl's book "Man's Search For Meaning." It's really a powerful book, no wonder that there are more than 12 million copies of it circulating around the world! The book is divided into two parts. Part One–of less than 100 pages–is an account of Frankl's experiences in several concentration camps during the Second Word War. These experiences are written almost as notes in a diary. It's sad, moving and inspiring at the some time. In his words: