Give Back a Smile with Mark Willes
The patients would sit up after their veneers had been placed and just cry. For the first time in their lives, they feel like they have the confidence to smile, talk, and eat. That was my 'why.'"

– Mark Willes
I had the pleasure of speaking with Mark Willes, a winner of the ACDS Outstanding Scientific Advancement in Cosmetic Dentistry award for his work with no-prep veneers. He donates his time to "Give Back a Smile," a nonprofit whose mission is to assist rebuilding the smiles and lives of adults who have suffered dental injuries from domestic violence.
We discuss:
How the desire to be at the forefront of innovation energized Mark in his work
How seeing the impact of his work on other people's lives motivated him
Why Mark had to found a new company from scratch and what he learned from the experience
How the desire to be at the forefront of innovation energized Mark in his work
After a year and a half of practicing strictly insurance-based dentistry, Mark began to feel frustrated at the assembly-line cadence of making crowns without much personable care available. He felt there was more to offer.
"One of the big dental manufacturers came out with some new materials," Mark says. "And it became the future of dentistry when they developed these materials—it was an all-ceramic material, not something that we were using much in the laboratory."
Mark's brother had the foresight to jump on the chance to adopt this new material, and he put Mark in charge of the department focused on learning how to use the ceramic. This commission also allowed Mark to learn from some of the top innovators in the field who were practicing techniques geared toward aesthetics as well as function.
"It was my opportunity to do something that hadn't been done before, especially in our company. I took it and ran with it," he continues.
There was a massive cosmetic dentistry boom in the early 90s and 2000s, with training centers opening in Las Vegas and at the University of Pacific in San Francisco. Mark knew he wanted to be a part of these movements to learn more about the possibilities of dentistry. This motivation led to Mark pursuing the creation of his own sponsoring lab.
How seeing the impact of his work on other people's lives motivated him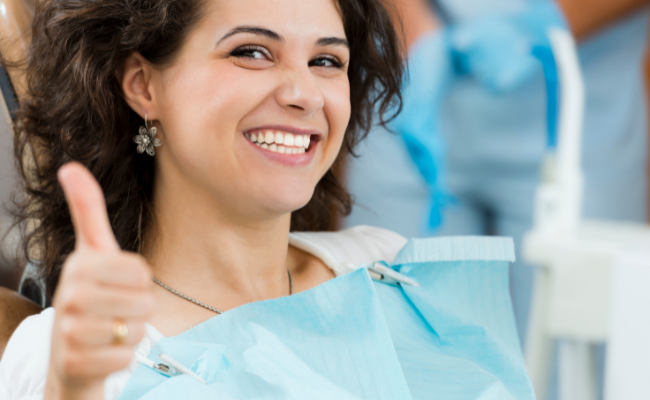 One thing crafting countless crowns for featureless patients lacked was seeing the effect his work had on people's lives. He never got to see the real-life impact of what he was doing.
Getting a crown may not change someone's life all that much in the grand scheme of things, but with cosmetic dentistry, there's an undeniable connection between receiving care and gaining confidence.
"The opportunity to be in the clinic with 30 or 40 patients at a time, and be able to go through the process with them, and how many of the patients would sit up after their veneers were placed and lose it, just cry, because, for the first time in their life, they felt like they had the confidence to smile and talk and eat. It's incredibly life-changing for a lot of people," Mark shares.
Witnessing these transformations powers Mark's "Why" in his work and why he continues to look for ways to deliver these life-changing procedures.
"I've seen it change 1000s of lives. And that, for me, was my 'Why' that gave me a path—I could see a path in my career and decided that that's what I wanted to do. I wanted to be a part of the process," he continues.
His involvement with that program opened doors to train other dentists and expand his and his brother's practice.
Why Mark had to found a new company from scratch and what he learned from the experience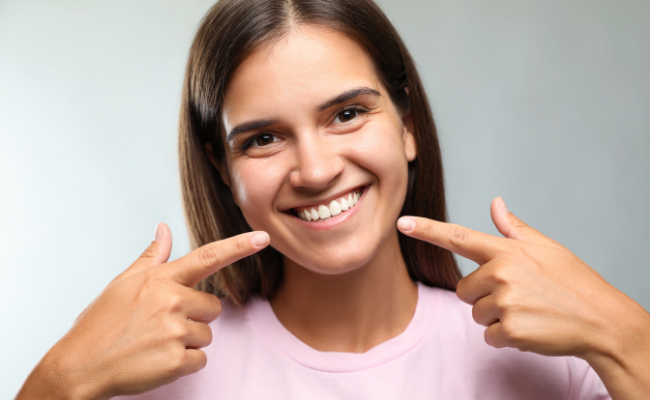 During some life-altering trials and hardships, Mark was made to part ways with his brother and their practice. This left him on his own to build another practice from scratch, without any of the people he had trained, bar one worker whom he was close with.
"I found a little hole in the wall laboratory and talked to the landlord, and he let us rent space from him," Mark says. "The hard part was that in our [Mark and his brother's] contract, legally, I couldn't talk to any of the previous employees."
However, Mark was free to speak with any of the clients, seeing that they were almost all brought in by him during his time with the practice. This situation left Mark with a lot of work and not enough people to perform the work. He and his one employee worked around the clock to deliver the needed care.
"It was several years of 18-hour days, where I would, a lot of days, work until I couldn't work anymore, and then lay on the ground next to my desk and sleep for a few hours and then get back up and do it again," he continues.
Today, Mark has a team of 14 that diligently delivers quality work. "When we did bring someone in, there was an additional workload of training people," he shares. I mean, it just takes a lot of time to build systems and train people. You have to be willing to do whatever you have to do to get through it."
Mark and his team also complete 3-4 cases per year for charity through the "Give Back a Smile," program to spread the benefits of cosmetic dentistry to survivors of domestic violence and other hardships.
When was a time you pushed through hardship to do the work you were passionate about? What did you learn from persevering?
Be sure to catch Mark's full episode for further insight and learn more at ExperienceDentalStudio.com!